Caroline Young, artwork and text
QFWF,  October 16 2020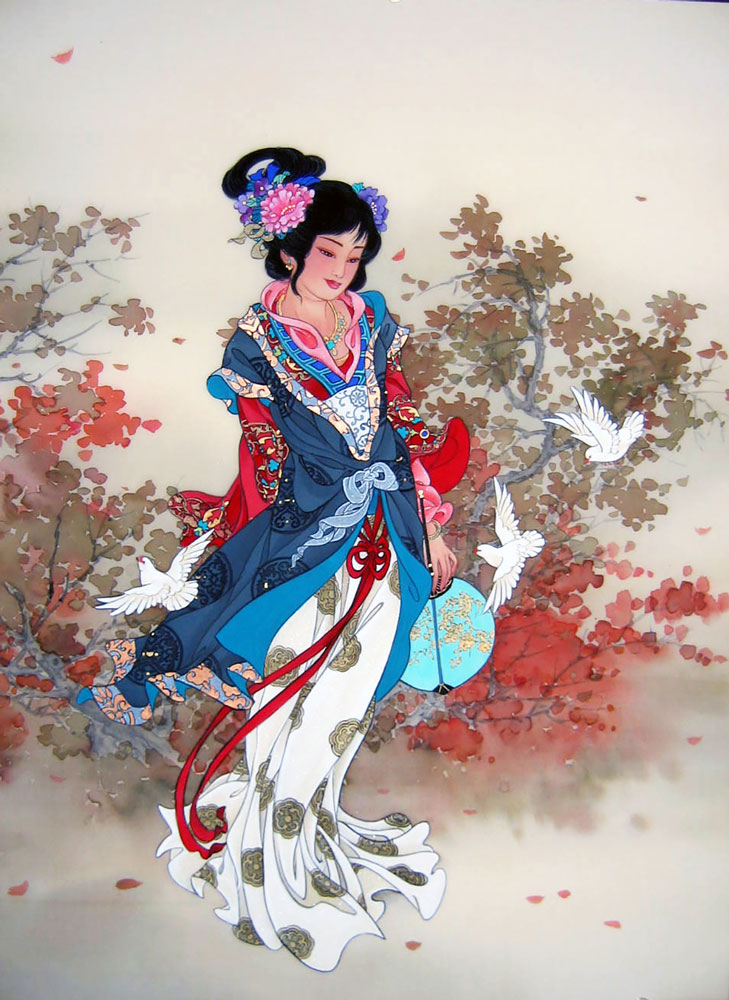 Upon the premature death of her father, the beautiful Ying Ying and her mother retired to a monastery with their servant, Hong Niang.
In the western wing of the monastery lived a handsome, but very poor young scholar, Zhang Gong.
He saw the lovely maiden, and fell deeply in love with her, and she with him.
Because of strict Confucian standards of society, they could never be together, having come from such different classes.
But Hong Niang felt sorry for them, and acted as a go-between, funneling messages between the young lovers.
When Ying Ying's mother found out, she forbade her daughter to communicate further.
However, Zhang showed great academic promise and Ying Ying and her mother couldn't help but be impressed, for his future looked surprisingly bright.
Ying's mother felt if Zhang were to become her son-in-law, he should be in a position high authority. Thus challenged, Zhang Gong focused even more on his studies, and eventually attained full honors in the Imperial exams.
Upon receiving the highest rank in the land, he returned to the monastery in full glory, and claimed the love of his life, Ying Ying.
They were married, had many children and lived happily ever after.