Caroline Young, artwork and text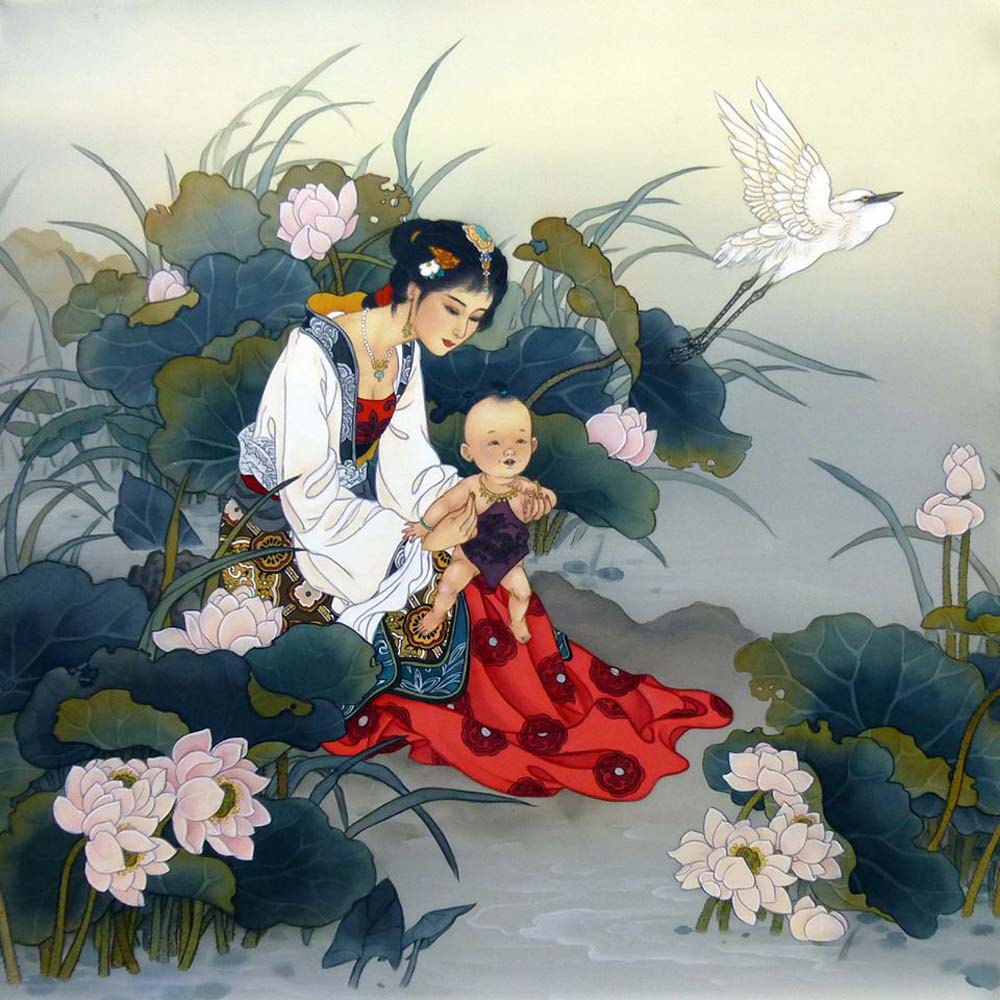 Chen Ruolan was the beautiful daughter of a wealthy family. She was very much in love with Ruan Hua, a handsome young poet and musician. They would meet secretly at night, and profess their undying love for each other. When her parents found out about these trysts, they forbade her to see him again.
They confined Ruolan to the family mansion while Ruan Hua pined for his beloved, to the point of becoming dangerously ill. Hearing of their plight, the nuns of a nearby convent contrived to help reunite the lovers. On the pretext of going to pray with the nuns, Ruolan and Ruan Hua met at the convent.
There, on a secret balcony, they made love. Because of his weakened state, Ruan Hua died in his lover's arms.
Ruolan was devastated, crying inconsolably. Afraid of scandal, the nuns gave him a quiet burial. After a while, Ruolan found out she was with child. She confessed all to her father. He was furious, but nothing could be done. After a family meeting, she was sent to the family's countryside mansion, where she had a son, Xuelong.
She devoted the rest of her life to loving and raising her child, refusing to marry. Xuelong went on to win the imperial exams and become governor of a prefecture. When the imperial court heard her story, they had a memorial archway of "Purity and Virtue" built in her honor.