Caroline Young, artwork and text
Source: The art of Caroline R. Young (2002)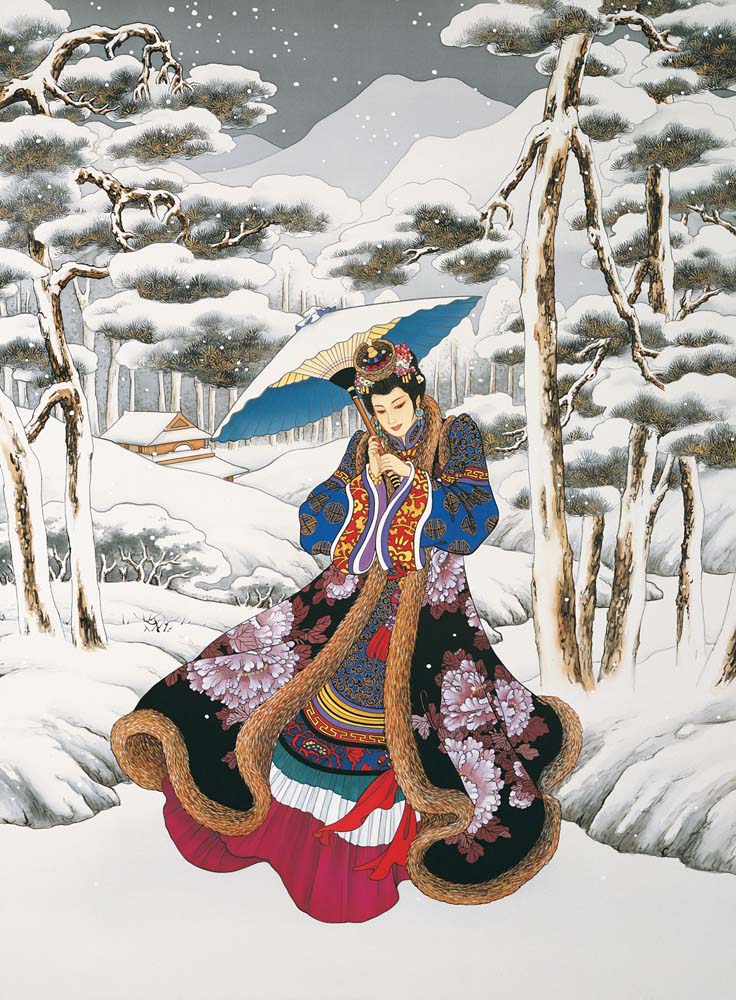 As the snow envelopes the wintry landscape, a lone figure strolls among the majestic pines.
Beautiful Wen Xiou, second wife of Pu-yi, the last emperor of China, is transported back to childhood memories of her beloved homeland, Mongolia.
Winter is her favorite season, as it brings her spiritually closer to those she left behind so many years ago, when, at the age of twelve, she became the secondary consort to the boy emperor.