Caroline Young, artwork and text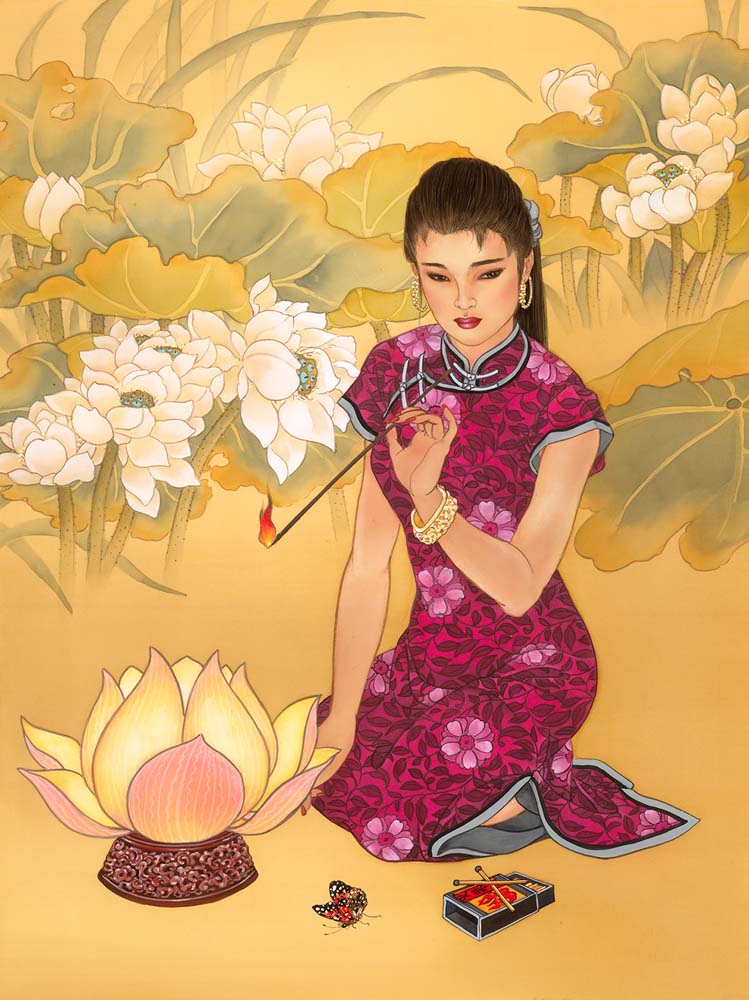 Lijuan was the beautiful daughter of a wealthy family. Her father arranged a marriage for her with the son of a powerful man.
However, Lijuan had already fallen deeply in love with Guang, a fellow student at the university. She refused to marry the man her father had chosen for her.
In a rage, her father forbade her to return to school, believing that education had sowed the seeds of rebellion in his headstrong daughter.
Guang knew that the only way he could earn Lijuan's father's respect was to become wealthy and successful himself.
He quit his studies and went to Shanghai to seek his fortune. There, he met a shrewd and crafty businessman, and together they created a financial empire. Despite long hours of hard work and years of perseverance, he never forgot his beloved.
In his absence, Lijuan pined for him. She lit the lotus lanterns each night as a symbol of their pure love for each other, hoping the soft light would illuminate his way home and back into her arms again.
Eventually, Guang returned in triumph and claimed Lijuan for his wife.