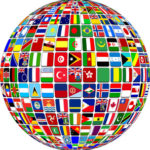 Welcome on the Wisdom web! ― Wisdom from all corners of the world ― 
Philosophy of the Wheel ― Wisdoms in the English language
Editors in chief
The QFWF represents a dialogical path from 'the middle road' of wisdom, the white centre, as the in-between' space of not-knowing; the intention of aiming at finding shared values and finding inspiration in personal and cultural different views on life.
Quest 1: The Wisdom Web gathers wisdom from all corners of the globe and positions them in a symbolical way
Collecting, organizing, developing and presenting expressions of wisdom in this way ― through the Wheel of Intercultural art of living ― differs radically from Wikipedia and other (open source) encyclopaedias.
The symbolic way of positioning is done by means of finding common ground; meandering wisely between an objectified way of presenting knowledge, and a idiosyncratic or politically correct approach. It is also different from presenting articles of faith like an 'adept' would do. The symbolic common ground is meant to create an understanding of both cultural differences as well as kinship and universal values.
In all cultural traditions wisdom has been developed along pathways to the good life, based on an understanding from within. These paths of wisdom are called differently: 'salvation', 'enlightenment', 'moksha', 'compassion', 'humanity'…
Quest 2: A Golden Ratio of Wisdom to Educational Forms and Materials on basis of intercultural exchange and cross-pollination
Quest 3: Living encounters for the purpose of intercultural exchange and to create circles of people who are involved in the mission of the QFWF
by organizing the annual Meeting Day and

by means of masterclasses on themes around the intercultural art of living.
Quest 3 generates a living network of people involved, through co-creating each year an intercultural programme, using different art forms and media. Examples of themes on which QFWF has co-created an artistic and philosophical programme:
How to deal well with 'boundaries' between cultures?
How might 'intercultural celebrations and rituals' contribute to creating connections between cultures?
How does storytelling contribute to the intercultural art of living?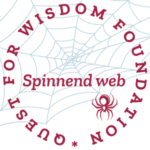 The developments around the three Quests are reported in the QFWF Newsletter "Spinning Web".
The Annual Meeting Day and QFWF-masterclasses are documented on the QFWF video channel.
---
Contact ― Colophon ― Editorial statute ― © Copyrights ―  Disclaimer ― Privacy policy
update 2021-11