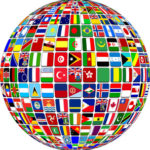 Welcome on the Wisdom web! ― Wisdom from all corners of the world ― 
Philosophy of the Wheel ― Wisdoms in the English language
Editors in chief
Quest for Wisdom Foundation (QFWF) stimulates the Intercultural Art of Living in a Globalized World!
The QFWF wants to contribute to a culture of openness and to cultural diversity (inter-esse) by tapping into one's own and shared historical intercultural roots and wisdom traditions.
The QFWF is realising its vision to achieve its mission through the Three Quests in the Wheel of the Intercultural Art of Living.
The Three Quests for Wisdom: Quest 1, Quest 2 and Quest 3
Quest 1 — the Wisdom web with wisdom from all corners of the World and a digital platform to exchange ideas.
Quest 2 — the Golden Ratio: development of intercultural wisdom into educational materials. Such as game, dialogue, storytelling.
Quest 3 — Meet and living encounters through the Annual Meeting Day, Masterclasses; and the QFWF-video-channel.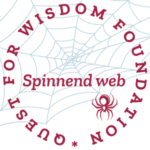 The developments around the three Quests are reported in the QFWF Newsletter "Spinning Web".
The Annual Meeting Day and QFWF-masterclasses are documented on the QFWF video channel.
---
Contact ― Colophon ― Editorial statute ― © Copyrights ―  Disclaimer ― Privacy policy
update 2022-09