Caroline Young, artwork and text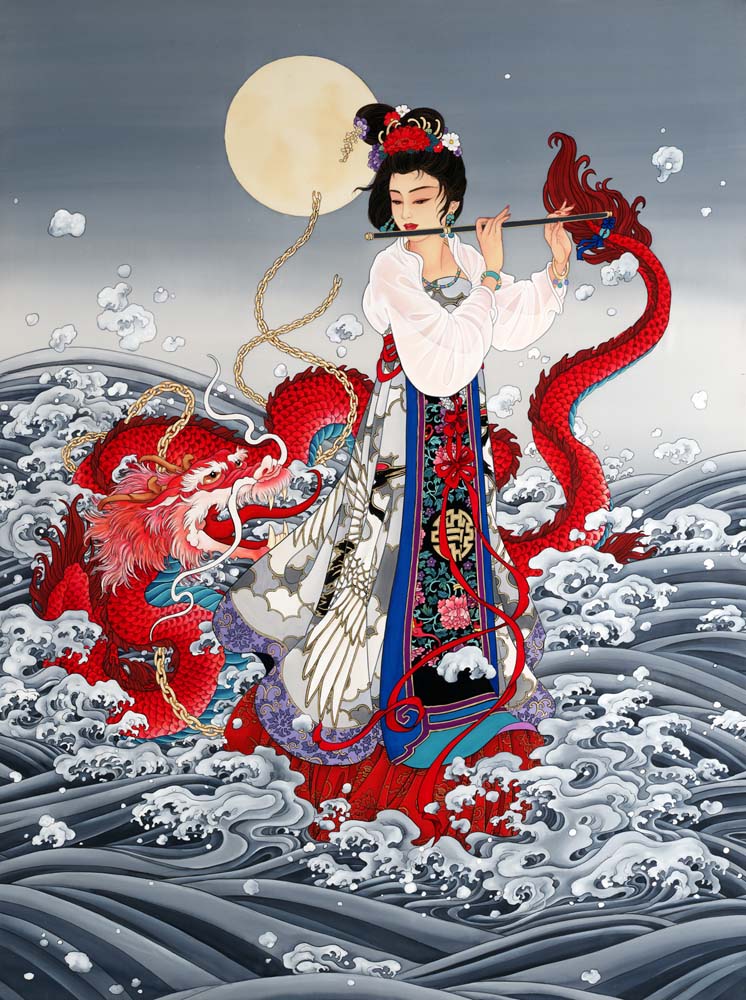 The Dragon King of the Dong Tong Lake had a beautiful daughter. He was known as The Green Dragon, and had no idea his precious daughter was married to a man who, along with his parents, abused her terribly.
One day, a young man came across the sad bride and became entranced by her tale of woe. Much moved by her story of betrayal, he carried a message for help to her father.
Overhearing the sad tale, her fearsome uncle, The Crimson Dragon, flew into a rage and broke the chains with which the Gods had hoped to control him.
He found and slew the abusive husband and his evil parents, rescued the beautiful maiden and restored her to her former glory.
Later, she married her benefactor, the handsome young man who had delivered her message to her father.