Caroline Young, artwork and text
QFWF, © Source: The art of Caroline R. Young (2002)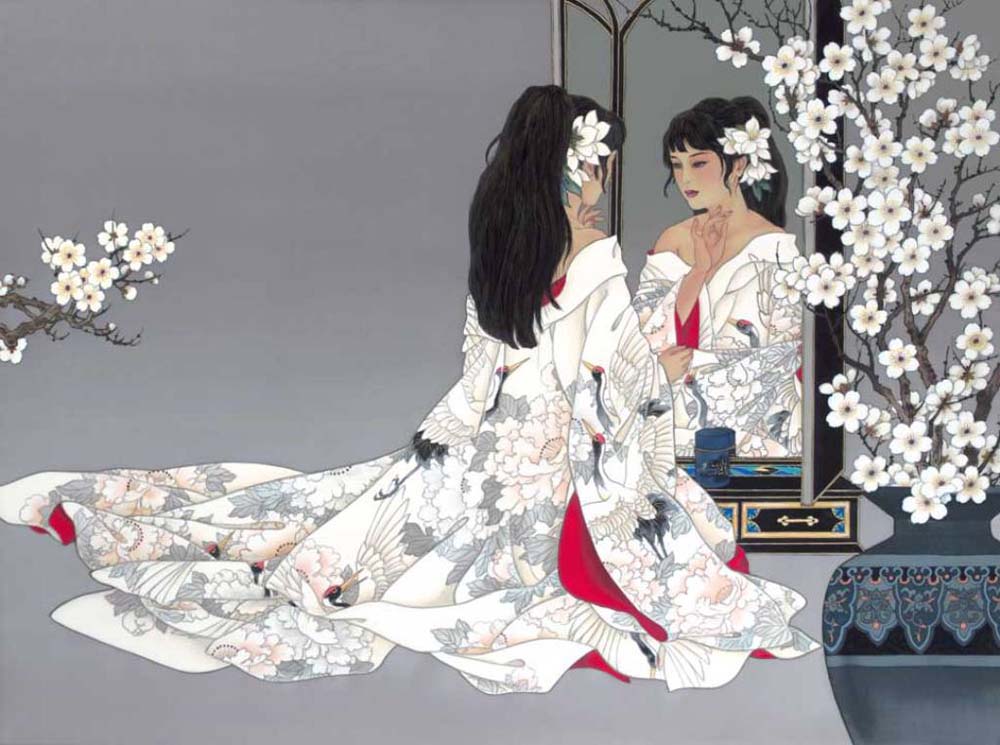 Painted as a tribute to the modern Japanese woman, this painting expresses the dichotomy of emotions she feels as she gazes at her own reflection in the mirror.
She is a woman of the twenty-first century, hopeful about what the future brings, excited about the possibilities that are opening up to her.
At the same time, she recognizes the traditions and history of her ancestors, and how they have made her the woman she is today.