Caroline Young, artwork and text
QFWF, from the book "Memoirs of a Geisha"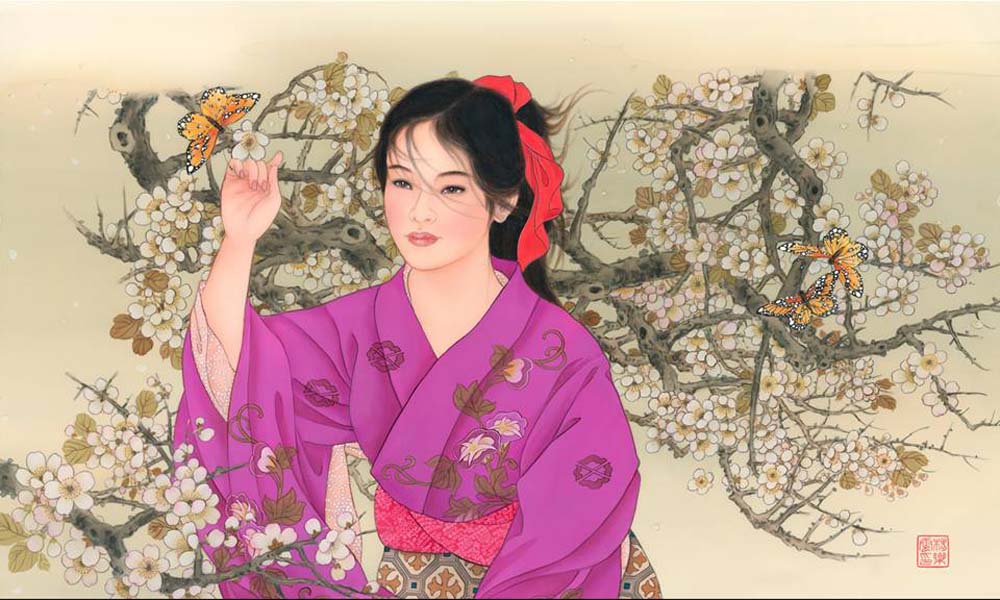 Beautiful Chiyo dreams of the day when her love for the Chairman can be realized.
Despite her success as Sayuri, the most sought-after geisha in Gion, her desires are as simple and delicate as the sakura blossoms that shower her path to the Yasaka Shrine.
Does a geisha have the right to expect or yearn for her own happiness, or is she bound by what tradition prescribes for women of her profession?