Caroline Young, artwork and text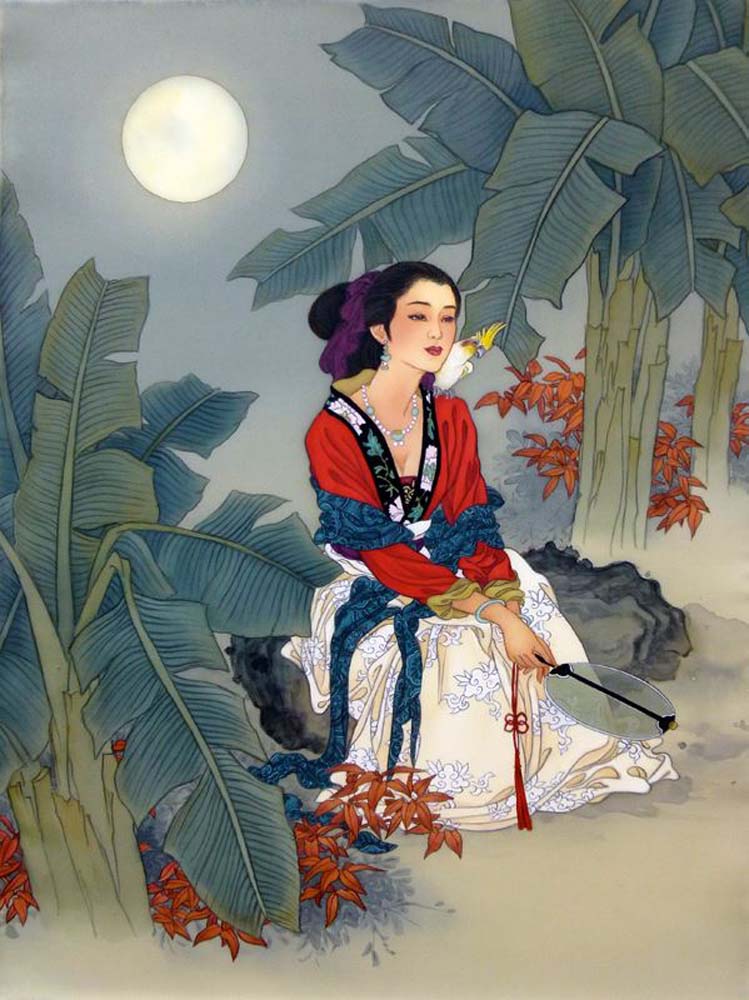 There were problems right from the beginning.
The beautiful daughter of a wealthy landowner was in love with a handsome young scholar, but there were problems right from the beginning.
Because he did not come from a wealthy family, her father did not deem the young man a worthy suitor for his daughter's hand.
The young couple had to resort to secret trysts late at night. Afraid of being found out, and desperate to talk of her troubles, the girl could only confide in her pet parrot.
One day, the father overheard the parrot reciting the words of love exchanged between the young couple.
Confronted by this reality, the daughter could no longer hide her passion for the scholar and so she confessed her undying love for the young pauper.
Fearing a scandal, the father finally gave his consent to their marriage. The two were wed and spent the rest of their lives in happiness.