Airing grievances during the Hogbetsotso
Kofi Dorvlo
The Quest for wisdom foundation is happy to share messages from wisdom seekers all around the world to build transcultural networks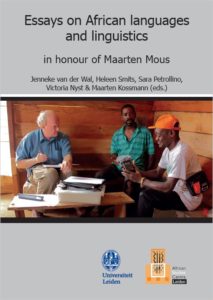 Hogbetsotso 'coming from Hogbe' is a festival celebrated annually in the first week of November by the Aŋlɔ-Ewes of south-eastern Ghana.
Hogbetsotso is significant for many reasons: it provides the people the sense of pride to know who they are, where they come from and then mark the beginning of the traditional year.
It is also the time to offer thanks to God, the ancestors and spirits for the protection in the past year. The festival is also concerned with the reconciliation of the people, renewal of the loyalty to the chiefs and the opportunity to know one another as a people belonging to the Aŋlɔ state.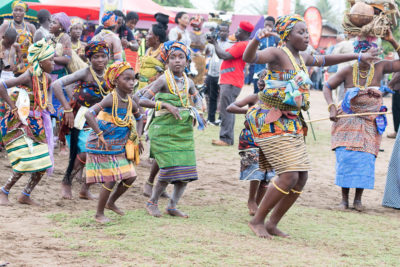 For more about the language of reconciliation used during the Hogbetsotso festival you can read Kofi's article 'Language of reconciliation', p. 3-19 in 'Essays on African languages and linguistics: in honour of Maarten Mous'.
To download the book for free, see:
Essays on African languages and linguistics in honour of Maarten Mous
[1] Source: Women dancing at a cultural festival in Ghana – The Ministry of Tourism, Arts and Culture (MoTAC)