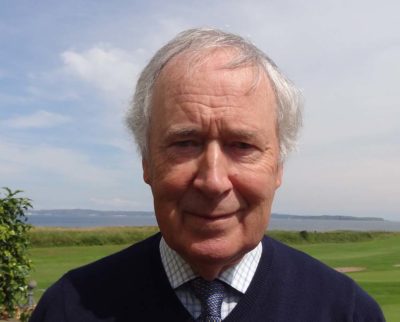 Victor Dobbin CB MBE MA MTh PhD DD retired from the British Army in 2000 having been Chaplain General (Major General) for a period of five and a half years. It was during his years as Chaplain General that he became interested in the development of one aspect of Army Doctrine- "The Moral Component of Fighting Power" and was involved with the introduction of a mandatory package of training on values for military personnel called "Moral Understanding."
On leaving the Army he was awarded a Churchill Fellowship that enabled him to travel to the United States of America as well as to Holland and Germany to study and examine how ethics is being developed and taught within the Professions in these countries. Harvard University, Notre Dame University, Calvin College, Georgetown University as well as Tubingin in Germany and Nyenrode in Holland were included in the itinerary.
In 2000 he established a charity on Leadership and Ethics. In his capacity as Director of the charity, he worked closely with the Military as well as with Police Services in different parts of Europe. The charity closed in 2016.
In addition to organising conferences on 'Ethics' for European Armed Forces, he has also lectured at international military conferences in Switzerland, South Korea and Sri Lanka.
He holds an MA Degree from Trinity College Dublin as well as the MTh and PhD degrees from Queens University Belfast. In 1995 he was awarded the Honorary Degree of Doctor of Theology by the Presbyterian Theological Faculty in Ireland.
In 1980 he was made a Member of the Most Excellent Order of the British Empire MBE and in the year 2000 was made Companion of the Most Excellent Order of the Bath CB.
His hobbies include golf, walking and reading.