Sharon Smallbone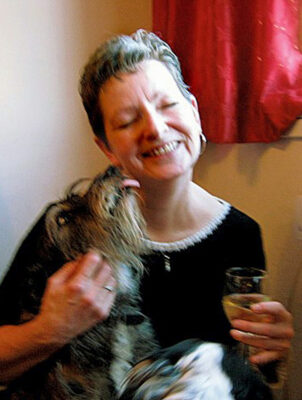 I was born in the UK but found my spiritual home in Greece. After 17 years of living in London I'd tired of the frantic pace so decided to try working a summer in Kefalonia.
It was intended as a 6 month experiment and a chance for me to reassess my life but 20 years later I'm still here. It's where I belong. 
After adopting Aliti, the best dog in the world, I became involved with Kefalonia Animal Trust (KAT), a registered Greek charity founded by an English couple in 2003.
Those two things began a chain of events which has involved me deeply in animal welfare.  The number of cats and dogs I find normal in my own home now would have shocked me 20 years ago. I only had one cat when I lived in London.
At the moment I have 4 dogs and more than 25 cats.
I'm proud to have been able to help so many animals over the years. Some have been rescued and rehomed, others simply neutered or given access to the medical attention they needed.
I no longer have any official involvement with KATs but I'm often still the person villagers come to when they want information or help with animal matters. 
It takes nothing away from a human to be kind to an animal.