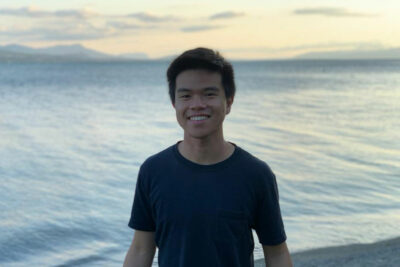 Michael Susanto (2000) is a psychology student at Leiden University.
Originally from Indonesia, he moved to the Netherlands in 2019 to begin his study. In his spare time, Michael is often found with his violin. He began playing the instrument at the age of eleven, where his interest in classical music first developed through listening Bach Chaconne.
At the age of thirteen, Michael started to play in the local youth orchestra (Orkes Komunitas Concordia) in his hometown, Jakarta.
Initially, he had planned to study the violin in Germany. However, upon the realization that music school is not a perfect fit for him, he decided to study psychology at Leiden University. He was awarded the Holland Scholarship by the Dutch Ministry of Education. Apart from his violin hobby, Michael also has a deep interest in philosophy, history, and economics.
Ohne Musik waere das leben ein Irrtum

Nietzsche
Wijsheden van Michael Susanto