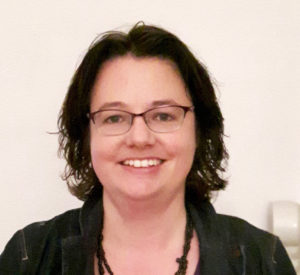 Louise F. Müller, PhD (1979) is a lecturer and researcher in African Studies including African Philosophy, History and Literature at Leiden University (LUCAS), NL and the University of Kwazulu Natal, SA. Louise also gives a course for MA and PhD students in Intercultural Philosophy and Postcolonial Theory.
She previously worked as a postdoctoral researcher at Utrecht University focussing on African film (Ghanaian/Akan and Nollywood).
Louise is the secretary of the OZSW study group in African Intercultural Philosophy and an active member of the HVN-program committee.
With the QFWF-team of international scholars Louise developed a game that became known as Adinkra. She now gives masterclasses in Intercultural Communication in which the Adinkra game is used to practice with communicating in an African High Context Culture.
In the Netherlands, Louise obtained a BA and MA in World History and Intercultural Philosophy. In Scotland, she obtained an M.Sc. and PhD in African Studies from the University of Edinburgh (UK).
The monograph on her thesis topic is entitled 'Religion and Chieftaincy in Ghana' (Lit Verlag, 2013). In 2019, she published 'Müller, L.F. 'Christians in Africa'. 2019. In: Chryssides, George D & Gregg, Stephen E., 'The Bloomsbury Handbook to Studying Christians'. Bloomsbury Academic, London, 151-157. Click here for more of Müller's publications.
Wisdom is like a baobab tree; no one individual can embrace it.
Akan proverb (Ghana)
Wijsheden van Louise Müller