Skills
Writing poems, stories and film scripts, taking pictures, film & photography, painting, drawing and theater
Artistic education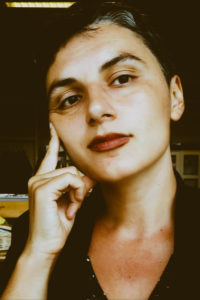 2007 – 240 hours Theater course
I followed courses for dramaturgy, stage presentation and improvisation skills. The institution was Folk Education Center in Bolu, Turkey.
2011 – 200 hours Photography
I have learnt techniques about light, framing, iso and depth of field. From Purat Yazar's private school in Urfa, Turkey.
2011 – 180 hours Cinema Course
I have learnt about the history of cinema, film analyses, framing, camera movements, fiction and edit on Adobe Premiere. In Mesopotamia Cultural Center in Istanbul, Turkey.
2011 – 200 hours Cinema Course
I got deep into scenario writing, camera assistance, making short films, light and diverse camera movements.
Additional Education and work experience
Abant izzet Baysal University, Bolu Alumni as a primary school teacher
Graduation date: 09/06/2008; Graduation Degree: 2,68
I have been a primary school teacher at Ministry of Education, in different cities of Turkey between 2008-2019.
As a primary school teacher, I gave lessons of Turkish language, mathematics, English, art, science and sports.
In addition, I taught theater to the students.
Hereby the cities, schools and the year I had taught:
In Şirnak, Koçtepe Primary School (2008-2010)
In Şanlıurfa, Yolyazi Primary School (2010-2011)
In Şanlıurfa, Apali Primary School (2011-2012)
In Şanlıurfa / Kisas, Doctor Cavit Özyeğin Primary School (2012-2013)
In Şanlıurfa, Mehmet Akif Ersoy Primary School (2013-2014)
In Istanbul, İhsan Şerif Primary School (2014-2018)
In Istanbul, Anadolu Kavağı Mesadet Taylan Secondary School (2018-2019)
temeldemet@hotmail.com, demettemel.wordpress.com, youtube.com/channel
Wijsheden van Demet Temel