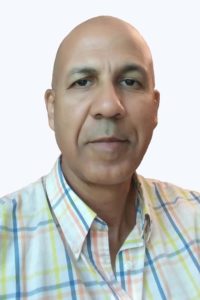 Carlo Monsanto Chunderbalsingh (1960), PhD Hon.C.
Apart from being an autodidact, original thinker, and inventor, I also have a bachelor of health science, master of ayurvedic science with emphasis on ayurvedic psychophysiology, and an honorary doctorate for my thirty years of pioneering work in ayurvedic psychophysiology.
Exploring what is keeping our mind and body from functioning more naturally as a whole, and how we can achieve present-moment-awareness, balance, happiness, love and empathy as a natural state, personally and interpersonally, became my life's mission.
As my research advanced, I felt a need to study the wisdom, traditional and scientific knowledge embedded in other cultures.
I unified different knowledge-areas, effectively crossing the boundaries of different disciplines.
My exploration into the nature of human consciousness was mostly based on the systems science and process philosophy that is embedded in Ayurveda, an age-old health cultivation system.
I have designed and implemented (govt sponsored) programs, translating this transdisciplinary knowledge into the Inside Out Learning Experience Ecosystem or IOLEE. This can be embedded in educational, clinical, corporate, social environments and serve as the basis for technological developments.
In the past two decades I have founded and served on the board of various organizations in Europe, Caribbean and the USA to promote this whole person approach.
I am currently a co-director of the Mindful Connection Institute International, which is based in Medellin, Colombia, but also operates in a distributed way from the USA, The Netherlands and India.
I am a scientist, author, photographer, videographer and a husband and father to my little girl and step-sons.
We cannot solve our problems with the same thinking we used when we created them.

Albert Einstein
iolee.academia.edu/CarloMonsanto, mindfulconnectioninstitute.com
Wijsheden van Carlo Monsanto