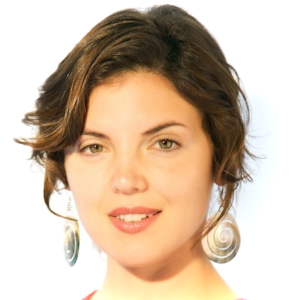 Andreea G. Petruse, MA, LRHC (1979) is the Director of Organizational Learning, as well as faculty member and researcher with Vetha Center of Transdisciplinary Studies. A great motivating force behind her research contributions is to design new curricula that among other things can effectively guide children to learn trauma resolutions skills early in life in order to better meet and overcome life's more difficult passages; her goals are to offer empowering internal, as well as external, frameworks to educators and students with the hope of shaping a new educational paradigm – one that truly prepares humanity for a more conscious life, improving human experience and potential.
Besides her work with Vetha, Andreea holds a private practice in the Los Angeles as well as Ventura County areas of California, coupling Spiritual Crisis Counseling with Light Resonance energy therapy (LRH®). She has been an avid student of the spiritual dimension of life since her first transcendent experience at the age of 6, in her childhood home of Romania.
By the time she received her Bachelor degree in Cultural Anthropology in 2003, she had studied the world spiritual traditions with a special interest in transpersonal experiences and spiritual "emergencies", studies which have taken her around the world. She continued her graduate education in Transpersonal and Humanist Psychology in San Francisco.
Her interests deepened with trauma resolution research, and she completed her Master in Organizational Systems at Saybrook University in 2014, focusing on a system-thinking holistic approach to organizational development, pedagogy, and the healing arts. In her spare time, Andreea enjoys writing philosophy and poetry, and hosts various groups and workshops on a variety of topics as applied to the nature of embodied consciousness.
Until you make the unconscious conscious, it will direct your life and you will call it fate.

Carl Jung