Carlo Monsanto
2018-2019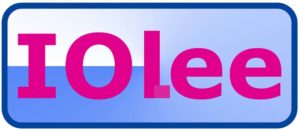 "Undigested" painful memories and related stress-responses make one feel uncomfortable in stressful situations at work, at home or socially, causing one to have feelings such as: fear, isolation, loneliness, rejection, sadness and or anger. These unsettling feelings are also accompanied by physical discomforts such as: tension, heaviness, and burning.
Because we're not aware how these feelings and sensations influence us, it is often difficult to relate to the immediate world outside in a balanced, connected and loving way. Adverse situations can further exacerbate what already feels uncomfortable. Within the context of our — Well-being — program, Iolee models the inner conditions that allow processing and resolution of these feelings and physical discomforts, resulting in greater resiliency and well-being.
Iolee adds value to your personal, familial, educational, social and professional life. It's primary application is within an educational environment, where Iolee can help to ground social emotional learning in a sense of deep alignment with self to optimize the outcomes of both traditional and alternative curricula. Various tools for (self) assessment and feedback will be taught to sustain and deepen the learning experience.
In the first three stages, the Facilitator level, the certified trainer program prepares you to facilitate Iolee in the classroom, to parents and peers.
In the fourth stage, the Trainer level, the training prepares you to train new facilitators, and assist in embedding Iolee in curricula to make social emotional learning more effective, including to assess how social emotional learning processes unfold in learners, producing a sense of well-being, and enhancing learning effectiveness.
Facilitator: Stage A: 3 months | Stage B: 2 months | Stage C: 2 months
Trainer: Stage D: 6 months (on-the-job mentoring + additional training)
Kick off: November 24th 2018 | Start: December 1st 2018 | Weekly: Saturday sessions
Time: 7:00–9:00 AM PST | 10:00–12:00 AM EST | 4:00 PM–6:00 PM GMT+1 | 8:30–10:30 PM IST
Format: Virtual classroom and personal mentoring
Delivery: On-line
Scholarships are available for select individuals.
For more information, contact our admission at info@mindfulconnectioninstitute.com or
p:+1 (609) 791-9779.
Mindful Connection Institute International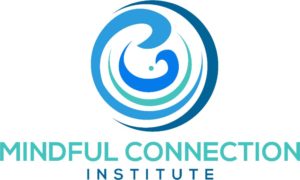 @IVY-LAURELES
Circular 4 #73-64
Medellin, COLOMBIA
p: +1 (609) 791-9779 (International)
p: +57 (302) 448-1108 (Colombia)
e: carlo@mindfulconnectioninstitute.com
w: www.mindfulconnectioninstitute.com